Before being sworn into office David Cameron made an outlandish promise that he could fix the conomy by cutting costs and stating to the masses that by doing so we can overcome the crippling debt that our country now has.
We are now in 2012 and we are still in recession and the finger of blame has to be pointed straight in the fat face of David Cameron!
The fact is that political leaders need to understand that by adding more tax's and freesing pay people will react in the same way that his party has done they will tighten their belts.
Once you end up having your pay limited and a huge stack of bills piling up people have to make choices and those choices impact those of local businesses which in turn effect our economy.
as Dubner and Levitt have stated in the Book Freakanomics people need incentive, you take incentives away they wont be anything for them to aim for.
The main issue is that our lovely government still doesnt get the point, now is the time to cut tax's cut congestion charge and legislate companies like british gas who are ripping off customers in order to line their own pockets, if this is done people will be more inclined to spend, and boy will they spend, this will provide an upward trend and help the country grow economically.
It's extremely simplistic....
Another thing they need to understand is accountability....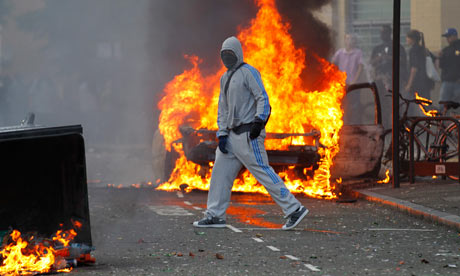 We have politicians ripping people off and not holding themselves accountable, We have Rupert Murdock and his ignoramus of a son basically deny that they had any knowledge of the Phone hacking scandal and both men were at the top of their respective companies, yet they feel it just to let others handle a situation that would be a PR nightmare if found out ( and found out they did).
Now we have lack of accountability for the moronic youths who looted and rioted all over this great country, they are now attempting to introduce parenting classes in order to help parents cope with raising their children..
Newsflash morons, they don't need parenting classes they need to be held accountable, If my son attempted to mame, harm or steal and i knew about it I would make sure that he was punished to the full extent of the law, instead of having ignorant parents attend classes to make their children behave legistlations need to be put in place to make sure that those who attempt to damage private property end up paying or to the fuller extent have the repeat offenders parents pay, I know I would hate it if i was asked to cough up money for damage that my kid inflicted and would ensure that i would not allow him to commit such an act again.
Hold Parents accountable, Hold your cabinet accountable, and for gods sake hold Rupert Murdoch and his colleagues accountable for thier actions instead of allowing them to get away with messing with the public.
Because if they don't, the problems will persist and continue to persist until we end up with a society that has no accountability and without accountability their is no morality.
Thats it from me for this week, I will be back next week with some wrestling, Playthroughs and a comics rundown.
Mike