Have you ever wondered about the term Economics? , what it means and how it defines out current climat?
well if you want a simplistic viewpoint and an off the wall analysis and comparison of economics and the use of data in order to analyse trends then look no further than SuperFreakonomics.
SuperFreakonomics: Global Cooling, Patriotic Prostitutes, and Why Suicide Bombers Should Buy Life Insurance
Author(s) Steven D. Levitt, Stephen J. Dubner
Country US
Publisher William Morrow
Publication date October 20, 2009
Media type Hardcover
Pages 288
ISBN 0-06-088957-8
Preceded by Freakonomics
Super Freakonomics is the followup to the best selling book freakonomics co written by Stephen J Dubner and Steven D Levitt, the second book in a hopeful ongoing series simplifies economics the same as the its predecessor, the book tends to look at economic trends and compares economic sectors such as insurance to terrorism and prostitution to entrepreneuralism, it takes certain cases and associates trend detailing every account in a rather honest and hilarious perspective and asks the questions that most economists would rather not bother with in order to turn those into meaningful answers interms of association with common man and brings forth the idea of opportunity.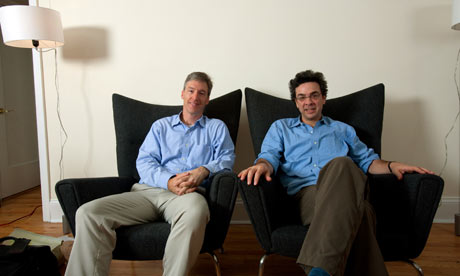 This book is an amazing read and explains alot about the foundations of our society and the power of curiosity, one chapter even details the microeconomic study of monkey's and their use of money which then turns into corruption and prostitution, if you like economics this book is for you, if you find it all confusing then this book is for you!.
The underlining theme is clear and that is always think outside the box as the most inept or ridiculus idea may inspire economic growth or simplify a businesses approach.
For that i give this book a whopping!
10/10
Read it if you dare!
Mike