Usually a jack of all trades means a master of none...
The same can't be said for Justin Timberlake, as an actor he is coming along nicely from playing half-baked comedic roles to rather compelling Antagonists, Timberlake's acting talents first caught my eye in the Social Network playing the drugged up and reckless Sean Parker, Timberlake played the role to a T, smooth talking his way to prominence but it was his downfall that built his character and showed me how diverse this young man can be.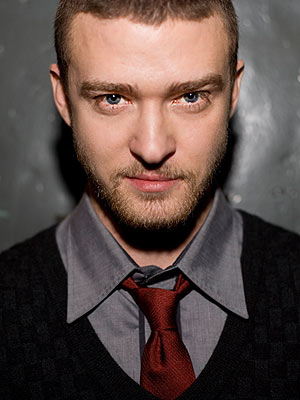 Now down to the review of In Time a movie that has been given a tone of media hype, hype that is worth the praise.
Time has replaced money as the new currency, life is traded and given to those with power, like money it is also illegally taken and traded, Timberlake plays a man by the name of Will Salas, a 28 year old factory worker who is given a new lease of life by Henry Hamilton (Matt Bomer).
Timberlake plays His character rather flawlessly, you can actually tell that he's's done his homework here, he generates a rather visceral feeling as you empathise with the struggles that his character Will has to go through, this film has a rather appealing Robin Hood appeal to it stealing from the rich and giving to the poor.
The subject of class-ism is underlined seeing the rich getting richer and the poor paying the price quiet like in today's recession, it was caused by big business and it is the working class that pays pays the price.
"For a few to
be immortal
,
many must die
." is uttered by Philip Weis (Vincent Kartheiser) and is something that sticks with me throughout the end of this movie as Will attempts to take down the establishment and bring back some form of socialism to the masses, this movie lays bare the anti establishment movement and gives it the sort of anti hero appeal that most movie goers look for.
But herein lies the problem....
The anti establishment or anti hero has been done and done better, without Timberlakes charm this movie moreso would be straight to DVD, it drags on alot but yet leaves huge chunks of the story out in order to allow the chase to continue a chase that in the end seems hopeless.
Now would I see this movie again, truthfully no, I know of better movies in the same vain, movies like fight club were i can see Edward Norton play the anti hero more seamlessly, don't get me wrong this movie isn't terrible but it's nothing special the only thing that stands out is Timberlakes performance but its not strong enough to make this movie appeal to the movie going masses that will want to be entertained, it does nothing to draw you in and keep you interested, the dialogue is minimal, the antagonist moves from one direction to another and in the end nothing is resolved.
Three out of five
As always follow me on twitter, subscribe on facebook and by all means comment, If you like, hate this review let me know what you think
See you in two days
Mike